Central Kitchen is a family-owned local business. We have hand-picked a very friendly experienced staff to provide you with speedy and excellent service. Central Kitchen offers healthy and delicious options to nourish your mind and body.
Central Kitchen serves up healthful California Cuisine featuring local, farm-fresh, high-quality ingredients. We support our local California farmers.  For example, our all-natural Hass avocados come from Lindsay Ranch, an independent grower in the Santa Rosa Valley. We also support the work of Homeboy Industries by purchasing from Homeboy Bakery in Downtown Los Angeles– they make delicious artisan-style baked goods while helping high-risk, former gang-involved men and women transform their lives.  Our fresh burger meat is 100% natural, juicy Black Angus Beef. Instead of buying our sodas from the big corporate giants who use high-fructose corn syrup and artificial ingredients in their products – we buy from Boylan's Bottling, a family-run company for over 100 years that uses natural flavors and pure cane sugar in their sodas. Our delicious coffee is locally and freshly roasted by premium roaster Intelligentsia Coffee. Central Kitchen seeks out local and natural products wherever possible and offers gluten-free options as well.
Central Kitchen is an official certified Green Business by the City of Los Angeles. We've earned this distinction by striving to use green practices in all aspects of our business including: recycling, using green cleaning products and lighting, encouraging rideshare, using public transportation, and more. The boss even drives an all-electric SUV! We operate daily with the environment in mind, doing our part to reduce our carbon footprint and promote sustainability.
For your convenience:
Dine inside or on our 100-seat covered patio, pick up to-go orders, or request delivery — whatever works best for you.
Order and pay online with credit, debit or your Central Kitchen Dining Card.
Download our FREE easy ordering App offered for both iPhone and Android.
Grab-and-go meals and snacks accommodate hectic lifestyles.
In addition to our Dining Card, we accept Apple Pay, Visa, Mastercard, American Express, Discover, and of course, cash.
Dining Card plans are available on a monthly, semester and annual basis offering great savings.
Located near USC at Adams and Flower – inside the Lorenzo residential complex at the "23rd Street" Metro stop on the Expo Line
We certainly hope you enjoy Central Kitchen and welcome your suggestions.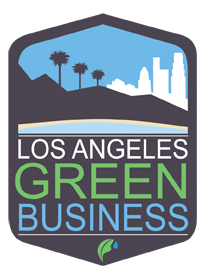 Central Kitchen is an officially certified Green Business by the City of Los Angeles